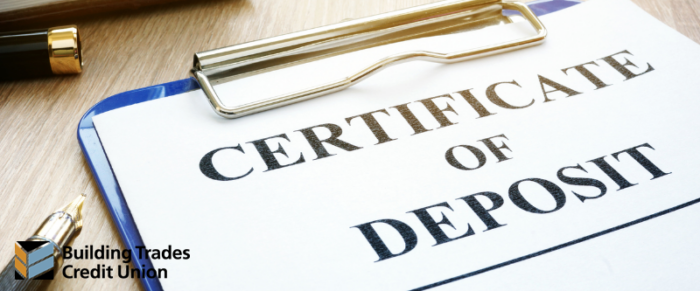 Grow your savings with a BTCU Share Certificate.
Share Certificates earn dividends at higher rates than savings accounts. They are a great option if you do not need access to the funds for the duration of the certificate term you choose. Your funds are always safe as well as insured.
In a pinch, you may still access the funds before maturity, you will forfeit accrued dividends but never your principal balance.
Share Certificates have great benefits:
Members can open an account instantly inside Online Banking.
Choose your term – from 6-months to 60-months
Open your account with as little as $1,000
Dividends compounded quarterly
Automatic renewal
Deposits are NCUA federally insured up to $250,000
Deposits over $250,000 are also insured by a private insurance company up to an additional $250,000
Automatic dividend withdrawal options available
Open your Share Certificate today > Login to Online Banking and select the New Accounts link.
Need Help?
Give us a call. 763-315-3888 or
Toll-Free 1-800-496-2460
Monday – Friday: 7am – 7pm
Saturdays: 7am – 4pm
Or Contact Us by Email
Open Your Account
Already a BTCU Member? Login to Online Banking to open your account today!
Check Rates
Looking for rates on Share Certificates? Click below.