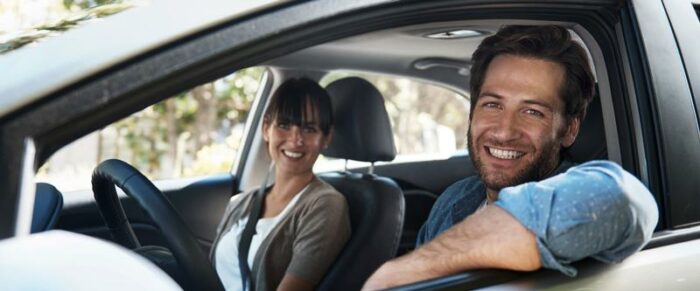 Get the right coverage for the road.
Accidents happen when you least expect them. That's why it's important to be prepared and protected.
BTCU works with TruStage Auto Insurance to offer BTCU members discounts to save you money.
Get your free quote today. Call 1-855-470-5409. Or, get an online quote now at TruStage.
TruStage® Auto & Home Insurance Program is made available through TruStage Insurance Agency, LLC and issued by leading insurance companies. To the extent permitted by law, applicants are individually underwritten; not all applicants may qualify. Discounts are not available in all states and discounts vary by state. A consumer report from a consumer reporting agency and/or motor vehicle report will be obtained on all drivers listed on your policy where state laws and regulations allow. Please consult your policy for specific coverages and limitations. The insurance offered is not a deposit and is not federally insured. This coverage is not sold or guaranteed by BTCU.
Get a Free Quote
If you haven't compared auto insurance lately, now is a great time to take a look.

Your BTCU membership could result in some nice savings!
INSURANCE PRODUCTS:
Are Not insured by the NCUA or any other federal government agency
Are Not deposits of or guaranteed by BTCU
May Lose Value