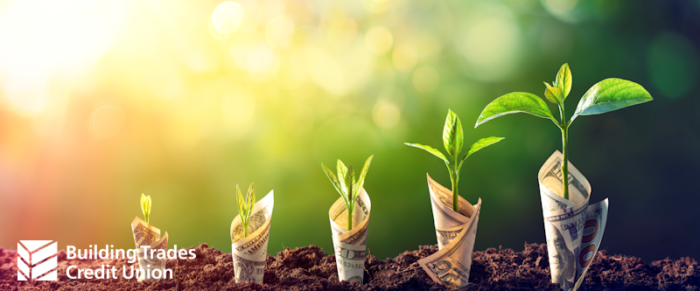 Do you need to open a business account? BTCU offers Organizational Savings accounts with a $100 opening deposit. Come open an account today and watch your business grow.

$100 opening deposit
No minimum balance
No withdrawal restrictions
Dividends paid monthly on balances of $10,0001 or more
Dividends are calculated daily and paid monthly. Rates are subject to change at any time. Balances that fall below the minimum balance required to earn interest will not earn dividends. Rates may change after the account is opened. Please refer to your Business Account Agreement and Truth in Savings Disclosures for complete information.  
Questions?
For more information about credit union accounts, loans and services for your union, organization or business, contact Jens Nestingen at 763-255-2676 or by email at JensN@buildingtradesCU.com .