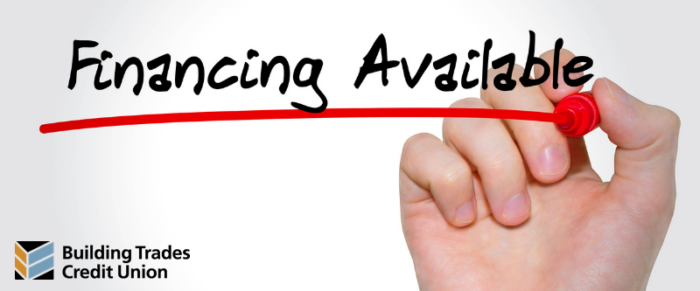 Ever wonder why our loan rates are so low? We're not-for-profit, that's why.
Since 1957 BTCU has been serving the men and women of the building and construction trades. We are not-for-profit, because of this we can offer lower loan rates as well as lower fees to meet the financial needs of our members.
No matter what you are looking to finance, we will work with you to get you the lowest possible rate.
Contact us today to see how much BTCU can save YOU! At BTCU, we care about helping our members live life to the fullest and save money while doing it!
Find Your Next Loan Here!
We can help you get the best deal on your next loan.
Apply Now!
It's easy to apply for your BTCU loan.
Click below to apply online.
Need Help?
Give us a call. 763-315-3888 or
Toll-Free 1-800-496-2460
Monday – Friday: 7am – 7pm
Saturdays: 7am – 4pm
Or Contact Us by Email