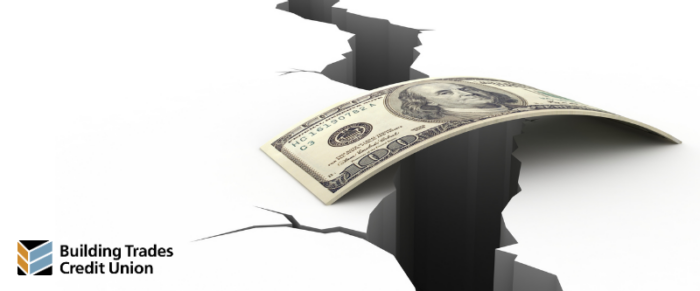 GAP provides valuable protection if your vehicle is ever stolen or totaled in an accident.
Newly purchased vehicles depreciate the second they're driven off the dealer's lot. When a vehicle is stolen or totaled in an accident, you could owe more than the vehicle is worth. That's where Guaranteed Asset Protection (GAP) insurance can help.
GAP pays for the "gap" between what you owe on your vehicle loan and what your insurance pays if your vehicle is stolen or totaled in an accident. It can help lighten the financial burden for you and the people you care about.
Do you need GAP coverage?
Not everyone needs GAP. It may be worth it to you if:
Made only a small down payment or none at all.
Financed your vehicle for a long-term (more than 60-months).
Drive a lot, which reduces a vehicle's value more quickly.
Rolled over negative equity from an old vehicle loan into the new loan.
Did you know? The car dealer may offer to sell you GAP on your new vehicle but it costs less for BTCU members! Get GAP today so you can worry a little less about tomorrow!
Your purchase of MEMBER'S CHOICE Guaranteed Asset Protection (GAP) is optional and will not affect your application for credit or the terms of any credit agreement you have with us. Certain eligibility requirements, conditions, and exclusions may apply. You will receive the contract before you are required to pay for GAP. You should carefully read the contract for a full explanation of the terms. If you choose GAP, adding the GAP fee to your loan amount will increase the cost of GAP. Yo
Get GAP Coverage Today
Contact a BTCU Lender to get GAP coverage for your vehicle.
Just The Facts
78% is the typical value of a new car after one year; and only 45% after five years.
Edmunds "How Long Should My Car Loan Be?" website article, (http://www.edmunds.com/car-loan/how-long-should-my-car-loan-be.html) May 2013.
INSURANCE PRODUCTS:
Are Not insured by the NCUA or any other federal government agency
Are Not deposits of or guaranteed by BTCU
May Lose Value