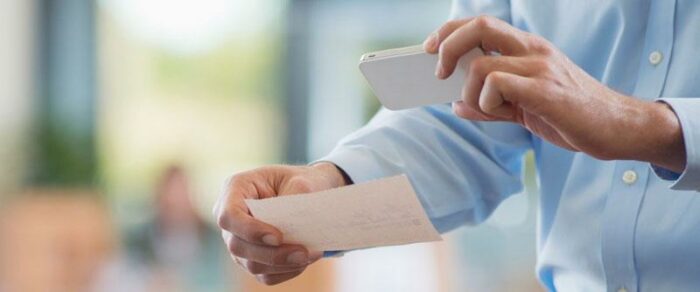 Deposit checks with your mobile device. Anytime. Anywhere.
Making a deposit is as easy as snapping a picture on your mobile device. Using the BTCU Mobile App on your mobile device, you can deposit checks to your accounts.
Open the BTCU Mobile App and select "Move Money" then "Deposit Check."
Login using your online bank credentials.
Click on the "Mobile Check Deposit" button to register. (Registrations will be processed during regular business hours.)
Once approved, click on "Deposit Your Check" and "Continue."
Enter Check Amount.
Take a photo of the front and back of your endorsed check.
Select the account to receive the deposit.
Click "Submit."
That's it. You can check your deposit history by clicking on the "View Mobile Check Deposit History."
Mobile deposits will be posted throughout the day, seven days a week with the last posting at approximately 10 p.m. CT.
Please note: All deposits are subject to review and funds may not be available for immediate withdrawal.
For more info > click here
Start using Mobile Deposit today > Download the BTCU Mobile App from your App store.
Login Today
If this is the first time you are accessing the Mobile Banking system, your Username is your member number (account number).
If your temporary Password has expired, please call us at 763-315-3888 to reset it.
Monday – Friday: 7am – 7pm
Saturdays: 7am – 4pm
You will be required to change both your Username and Password after you login.