BTCU visited the State Capitol in St. Paul in 2015, where a major renovation project was under way. There are many unions represented, but on this day, we were talking to the Laborers of Local 563.
We spoke to three of them – Rick Maurer, Joan Salas, and Curtis DeYoung – and learned about why they take such pride in their work–and why they're glad that BTCU is there for them, working exclusively with the building trades.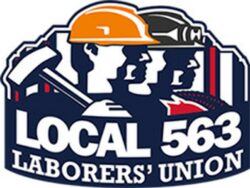 Laborers
Click here for more information about Local 563.
Star in our next video!
BTCU wants to salute your union!
We're looking for a few outspoken, fun-loving tradespeople to be part of our "BTCU Salutes" video series.
We're proud to serve the hard-working men and women of the building trades. That's why we created this video series. Check out our first installment with Apprentice Coordinator Tom Reger of Local 633.
Now, we're looking to celebrate more great work and the people in the building trades. Could it be you?
Simply send us an email and tell us why BTCU should salute your union. If we choose you, your work and your union will be spotlighted in our next video.
Can't wait to hear from you! Contact us today!