Climbing 60 feet in the air and sitting on freezing metal is not necessarily OUR idea of a good time. But we're really glad there are men and women willing to do it. Because without ironworkers, there is no Target Field, Xcel Energy Center, Ordway Performing Arts or any of their great buildings that make up our Twin Cities skyline.
In this video, we talk to a few ironworkers on the new Vikings stadium site and find out what it takes to be a member of Local 512.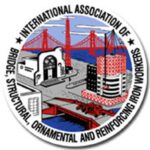 Ironworkers
Click here for more information about Local 512.
Star in our next video!
BTCU wants to salute your union!
We're looking for a few outspoken, fun-loving tradespeople to be part of our "BTCU Salutes" video series.
We're proud to serve the hard-working men and women of the building trades. That's why we created this video series. Check out our first installment with Apprentice Coordinator Tom Reger of Local 633.
Now, we're looking to celebrate more great work and the people in the building trades. Could it be you?
Simply send us an email and tell us why BTCU should salute your union. If we choose you, your work and your union will be spotlighted in our next video.
Can't wait to hear from you! Contact us today!