What is your routing/ABA number?
Building Trades Credit Union's routing number is 291074719.
A routing number is a 9 digit code used to identify financial institutions in electronic transactions. You can always find our routing number in the lower left-hand corner of your checks: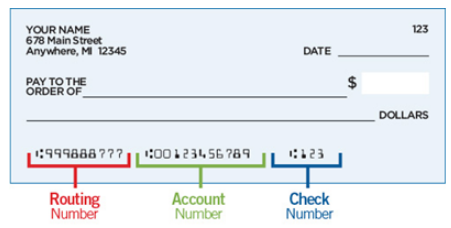 Pay all your bills in one place with Bill Pay
Manage all your bills and set up one-time, recurring, or automatic payments with ease through our free online banking service. Plus, you can easily track your payment history as you go!
Visit our Bill Pay page for more information or log in to Online Banking to enroll.
Categorized in: About BTCU, Most Requested