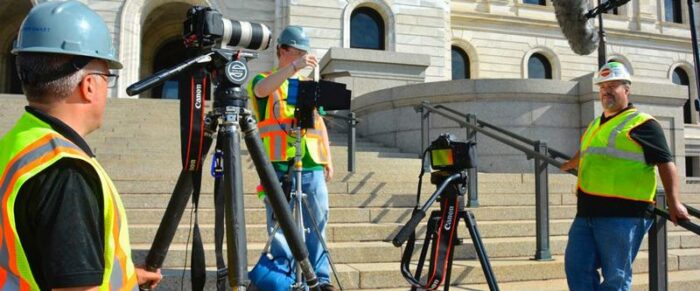 We salute you!
Everyone has their own definition of "The Good Life." But nothing is more satisfying or more honorable than building things that last. Like roads and bridges. Stadiums and streets. Office towers and schools.
BTCU members use their brains and their brawn to help build a good life for the rest of us. That's why we're creating a new series of videos – to honor their contributions. To the men and women in the building trades – we salute you!
Star in our next video!
BTCU wants to salute your union!
We're looking for a few outspoken, fun-loving tradespeople to be part of our "BTCU Salutes" video series.
We're proud to serve the hard-working men and women of the building trades. That's why we created this video series. Check out our first installment with Apprentice Coordinator Tom Reger of Local 633.
Now, we're looking to celebrate more great work and the people in the building trades. Could it be you?
Simply send us an email and tell us why BTCU should salute your union. If we choose you, your work and your union will be spotlighted in our next video.
Can't wait to hear from you! Contact us today!